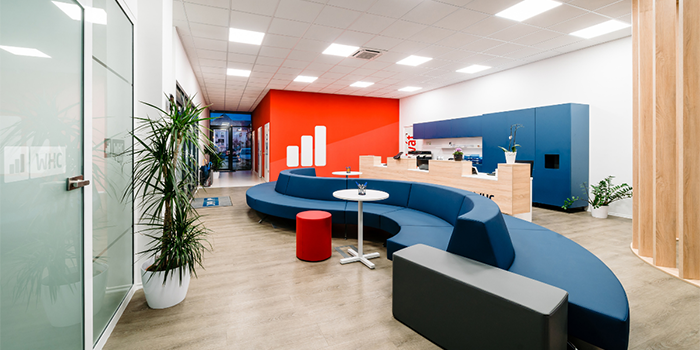 Cégeknek
AUSTRIA: national. International.human
WHC Ltd. has been formed in 1990 and since then it has become one of the most dynamically developing companies specialized in HR services in Hungary and in Eastern and Central Europe. We kept adding new activities, and today we have 13 offices in our country of incorporation Hungary and 22 offices abroad, where we can provide our clients with full scale services in human resources, including personnel placement, temporary agency work, student jobs and further HR services.
Our principal objectives include assisting job seekers all along the search, and to find what they are looking for, meaning the perfect job for them through mutual efforts. In addition to these, it is the biggest professional recognition when our corporate partners are fully satisfied with our HR services. Do not hesitate to contact us either as a client, a private individual, you will find your account in working with us! Learn more about our services, and/or apply for the most attractive job we offer, or register in our database by uploading your resumé.
Regional Partner in Austria
WHC Austria GmbH is located in Vienna and has another branch in Wiener Neustadt. Through these offices we focus on regional partners in the Vienna, the Burgenland and Lower Austria. We are near at our customers as well as at our employees and connect those two parties. Our team members are flexibel, well trained and motivated, to find for every stakeholder the best solution.
"Request for regional employees"
International
As labour market is changing and moving on very fast, companies have to find solutions to find the right and best employees. Sometimes the regional labour market is not prepared for the requirements needed at the moment. This is rather challenging and motives many parties to look and find solutions abroud and in the global market. WHC is through his international possibilities the best partner to search also in different countries and for different positions. We have access to the following countries:
Hungary
Slovakia
Slovenia
Croatia
Serbia
Ukraine
Bosnia
Montenegro
North Macediona
Philippines
We support und guide you through the international search and provide also support concering transportation and accommodation questions. Our aim is, to be your partner, to get a great team.
"Request for international search"
A WHC-ról
7000+
kölcsönzött munkavállaló
Kérdése van?
Lépjen velünk kapcsolatba!